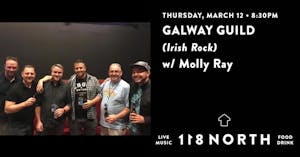 Irish rock. Happy St. Patty's Day!
Galway Guild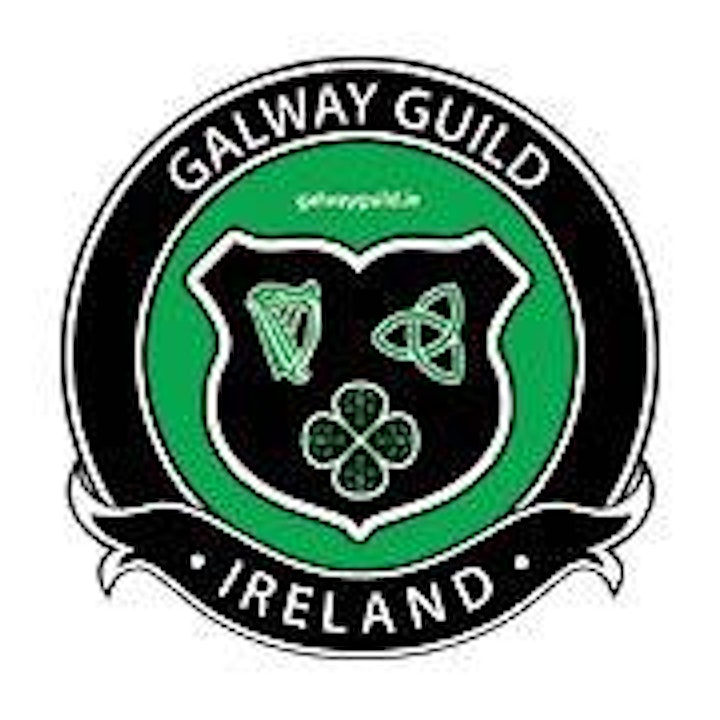 The Galway Guild, is a celtic rock band from Philadelphia. Inspired by the vast amounts of celtic music in Galway City Ireland, the Galway Guild packages the traditional roots of celtic music with the modern day essence of rock and delivers that sound to the pubs and stages of America. Playing a mix of traditional, rebel and modern Irish music, the band performs a fair amount in our local region (Philly/NY/MD/DE.) The band has also played a number of festivals throughout the US including the Irish Fall Fest in Wildwood, NJ, The Philadelphia Fleadh (opened for the Young Dubliners,) Smithville Irish Fest, Trenton Mercer Irish fest and the Philadelphia Phillies Irish Heritage Night. We also perform regularly at a number of large local venues in the tristate area such as XFinity Live, Tropicana Casino, Harrah's Casino as well as number of national pub chains including Kildares, Rira, Fado, Looneys.
Molly Ray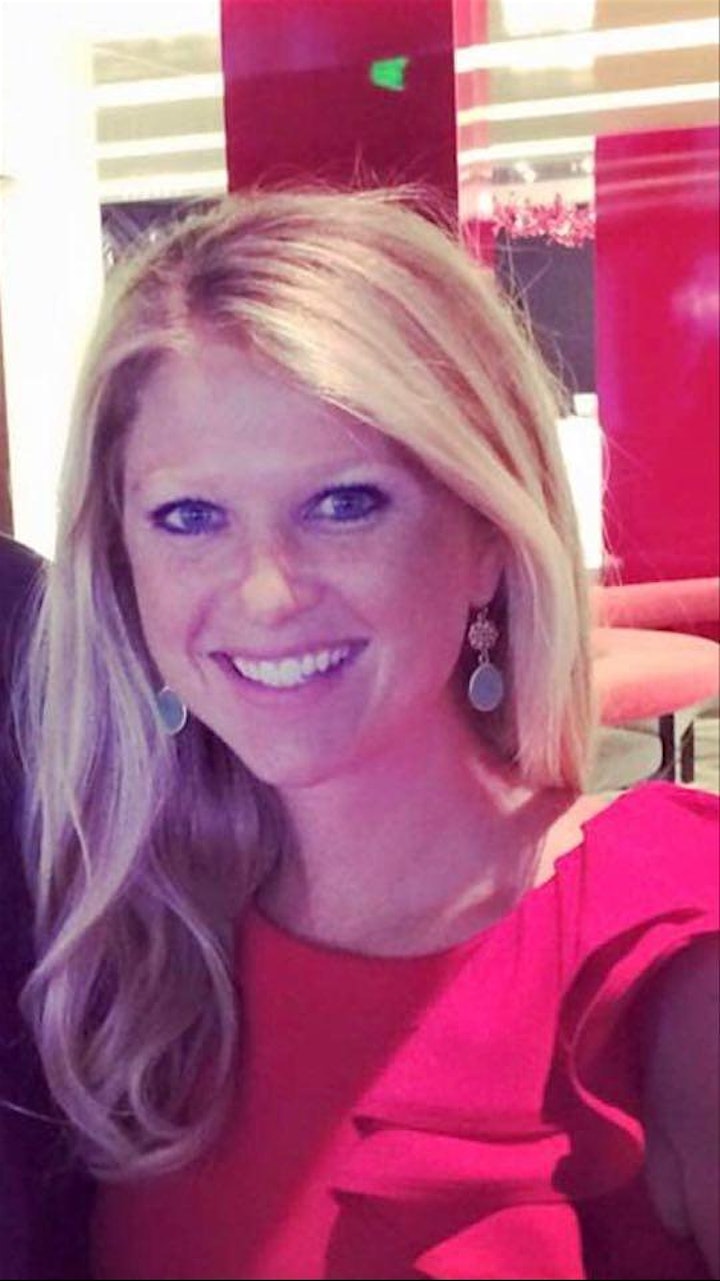 Food & Drink
Enjoy the show with top-level, throwback americana pub fare created by the award-winning chefs over at Ripplewood Whiskey & Craft.
Happy Hour: 4 - 6pm Tuesday through Sunday
Dinner Service: 5 - 10pm Tuesday through Sunday
Kids menu is always available!
Reserve a table here!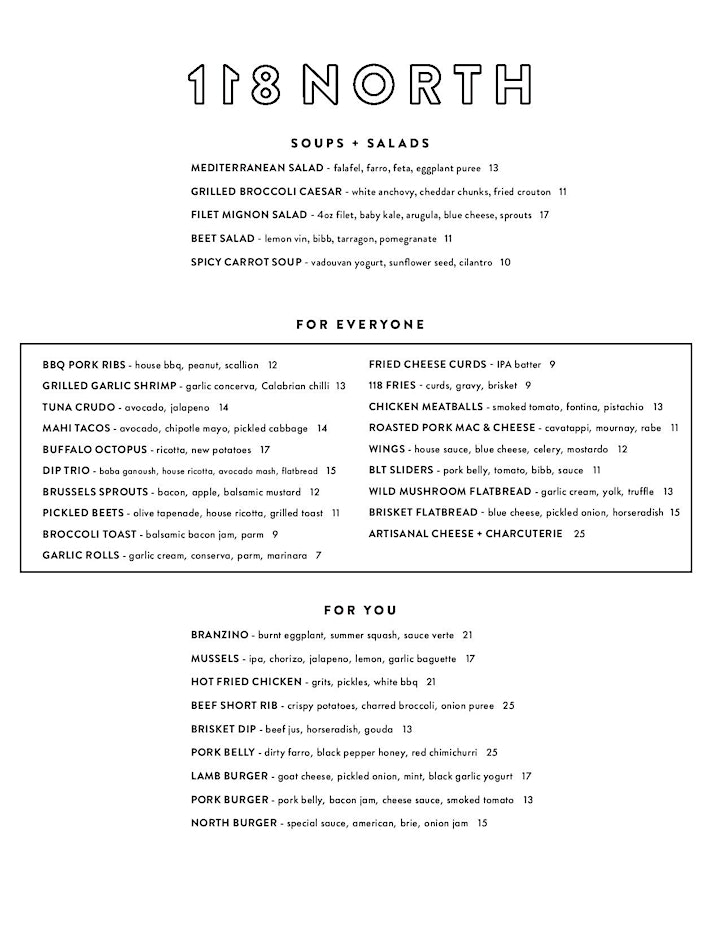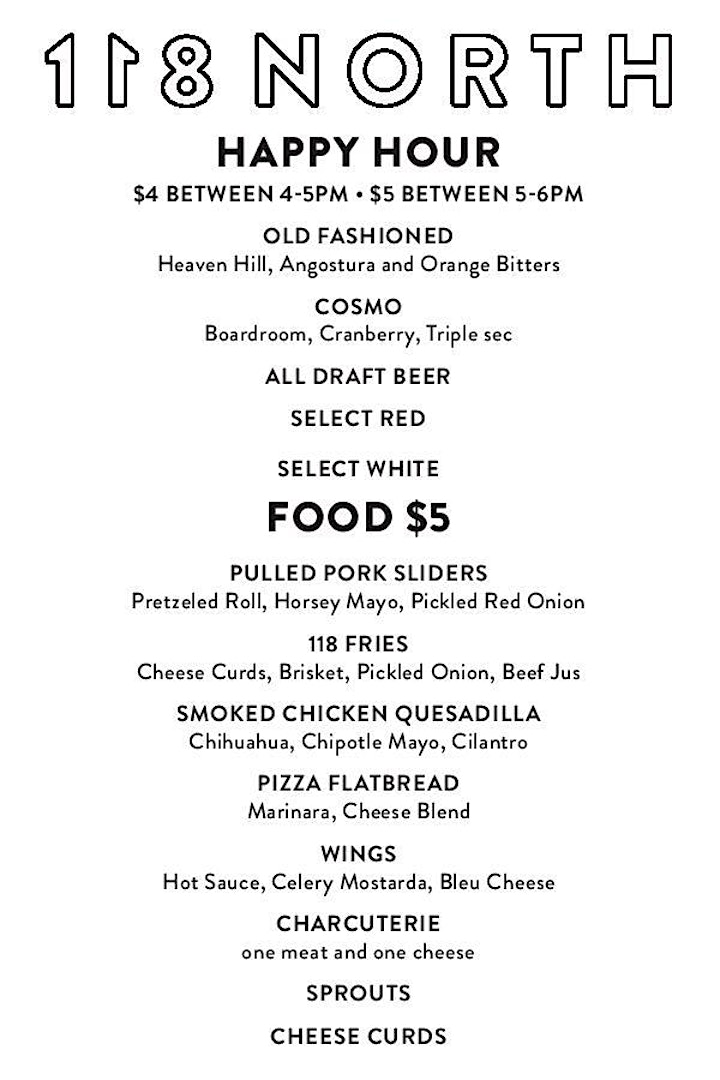 Venue Information:
118 North
118 N. Wayne Avenue
Wayne, PA, 19087