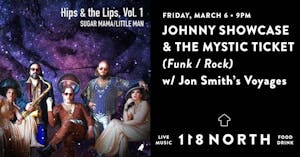 Johnny Showcase & the Mystic Ticket
Jon Smith's Voyages
Let's get the party going!
Johnny Showcase & the Mystic Ticket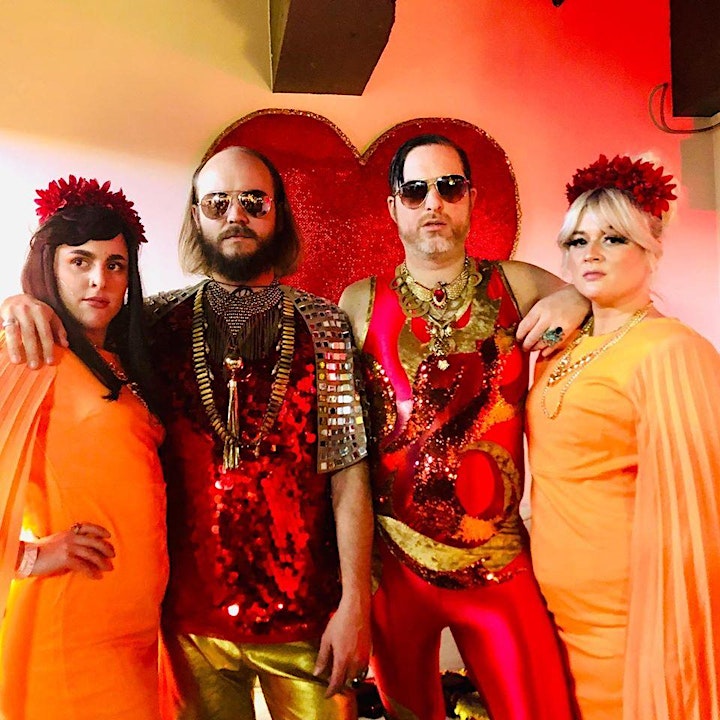 Johnny Showcase is an electrifying experience. A 10-piece absurdist soul outfit based in Philadelphia, it is an innovative, joyful tour-de-force that blissfully toes the line between performance art and a psychedelic soul revival. Carrying the torch of funk-rock pioneers like Funkadelic and Frank Zappa, they have gained a massive following and propelled Johnny to something that of a funky Philly folk hero legend.
The brain-child of theater artist/ musician David Sweeny, Johnny Showcase is a sweaty, charismatic showman from Rhode Island who is equal parts Andy Kaufman and Prince. Surrounding him is a rag tag group of performers, including a spiritual adviser named Rumi Kitchen (Michael Baker of The Spinning Leaves), two vacuous vocalists collectively named The Truth (Adrienne Mackey and Liz Filios), and knife sharp backing band the Mystic Ticket.
In 2009, they staged a sold out run of a fantastical, unauthorized Prince inspired odyssey Purr, Pull, Reign as part of the 2009 Philadelphia Live Arts/ Fringe Festival. 2011 saw the release of their debut album Love is the Message, co-produced with Henry Hirsch (Lenny Kravitz, Mick Jagger), followed up in 2012 with the self-produced EP Mystic Ticket I: The Pump Fake.
The Lefty Lucy Cabaret has performed at World Cafe Live, Connie's Ric Rac, The Trocadero,The Latvian Society, The Tin Angel, The Academy of Vocal Arts, Johnny Brenda's, The Painted Bride, Fergie's Pub, LaMama Experimental Theatre Collective, Upright Citizens Brigade, Fontana's Bar and Rockwood Music Hall and Joe's Pub at the Public in NYC.
Jon Smith's Voyages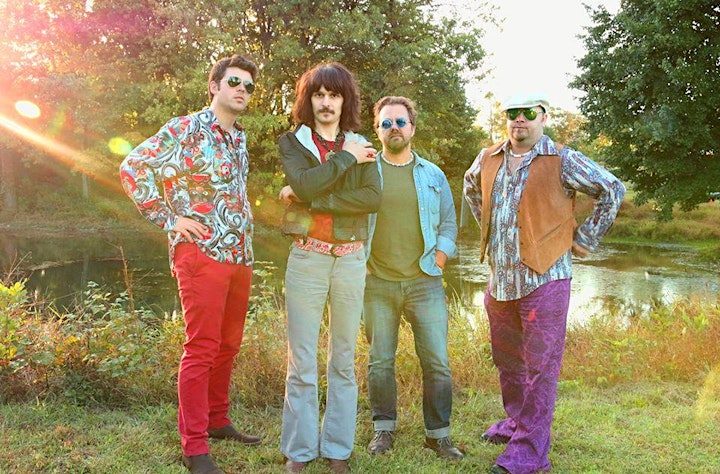 "Sounds like David Bowie and Freddie Mercury had a love child," claimed one fan upon his first encounter with Jon Smith's Voyages. A strange but bold statement, his analogy holds up. Many fans say the style of front man Jon Paul Smith's songwriting is reminiscent of daring acts like Queen, Bowie, and even Broadway musicals. Yet Smith achieves his sound naturally with unique piano-based arrangements and an incredible vocal range to create a genre best described as "theatrical-pop."

Jon Smith's Voyages entertained as a solo act for years as Smith struggled to assemble a band. In the meantime, he became his own backing band and played no less than 15 instruments on the debut album, Indeed (2016). Recreating the dynamics of the album finally became possible in 2018 when three radical musicians joined Smith on his voyages. With Smith on keys, vocals, and wind instruments, the live band is completed by Charlie Wanyo on guitar, Luke Blair on bass, and Kevin Beerman on drums, vocals, and percussion.

This band brings their brand of theatrical pop to a whole new level!

Venue Information:
118 North
118 N. Wayne Avenue
Wayne, PA, 19087