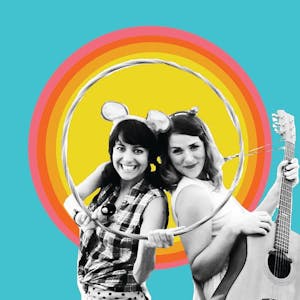 Children's Music and kids fitness fun PLUS interactive storytelling.
Lolly Hopwood
Lolly and YoYo inspire children to play, exercise and be healthy with their high energy, interactive shows and music!
Their songs and fitness activities engage the children's imaginations while they dance, jump, hop, run, and play! Exposed to a healthy blend of live music, storytelling, and playful activities, children (and adults too) enjoy going on lively adventures, exploring faraway places, and just being downright silly! Children love to pretend to be on a romping fun-filled train ride; to pop bubbles and get clean in a giant bubble bath; to drive their cars to the red light/green light song; and to march around like their favorite animals in the zoo. With songs inspired by classic and contemporary kids music from the 70's and today, their music has a country/folk vibe that's all their own.
The pair released their debut album, Go! Go! Go!, in May 2011. And, in 2013, they released their second CD, An Adventurous Day along with a Fit Tip Booklet. They have been performing music and play concerts throughout Bucks County, PA and towns through the area in PA and NJ, The World Cafe Live in Philadelphia and Delaware, at festivals, fairs, schools, bookshops, libraries, malls and community events. Whole Foods in Plymouth Meeting, as well as local bookshops and toy stores are now carrying the Go! Go! Go! CD. Lolly and YoYo were interviewed on the Philadelphia Agenda Radio Show in November 2011 and have been featured in numerous blogs and publications. In 2013, Lolly and YoYo, were invited on the Sprout PBS TV show to share their love of music and health!
Food & Drink
Enjoy the show with top-level, throwback americana pub fare created by the award-winning chefs over at Ripplewood Whiskey & Craft.
Happy Hour: 4 - 6pm Tuesday through Sunday
Dinner Service: 5 - 10pm Tuesday through Sunday
Kids menu is always available!
Reserve a table here!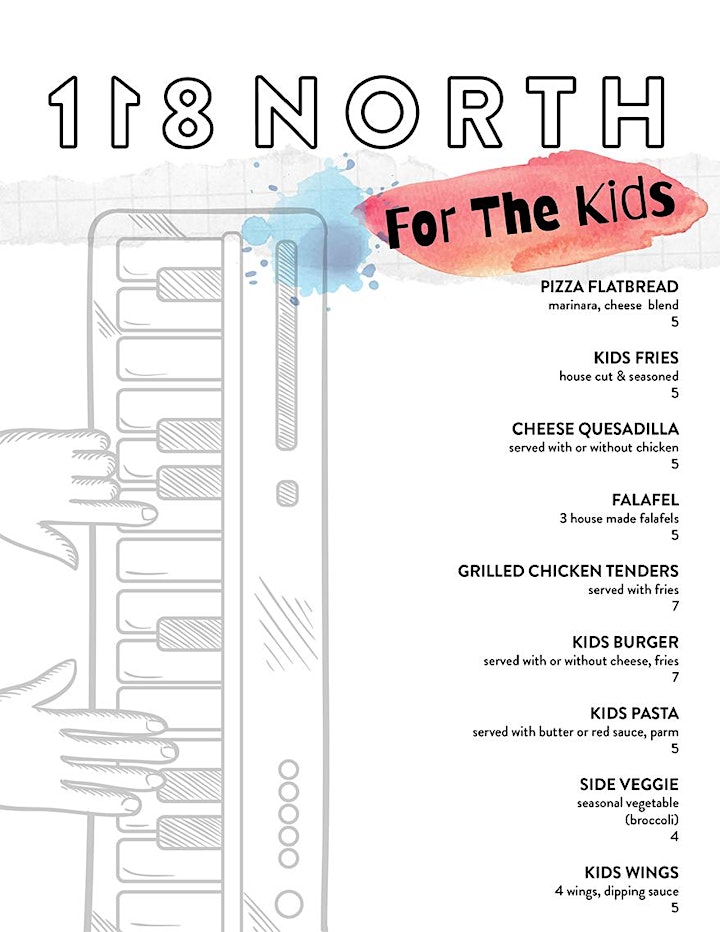 Venue Information:
118 North
118 N. Wayne Avenue
Wayne, PA, 19087