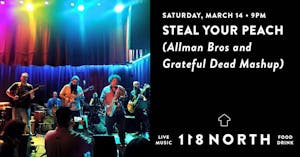 *CANCELED* - Steal Your Peach (Allman Bros and Grateful Dead mashup)
A mashup of The Allman Brothers and The Grateful Dead. Tickets on sale now!
CANCELED
Due to concern for loved ones of band members at home who fall under the high-risk category for COVID-19, Steal Your Peach has decided to cancel their 3/14 show at 118 North. Refunds for online and credit card purchases will be processed automatically. Cash transactions can be refunded at 118N during normal business hours.
Steal Your Peach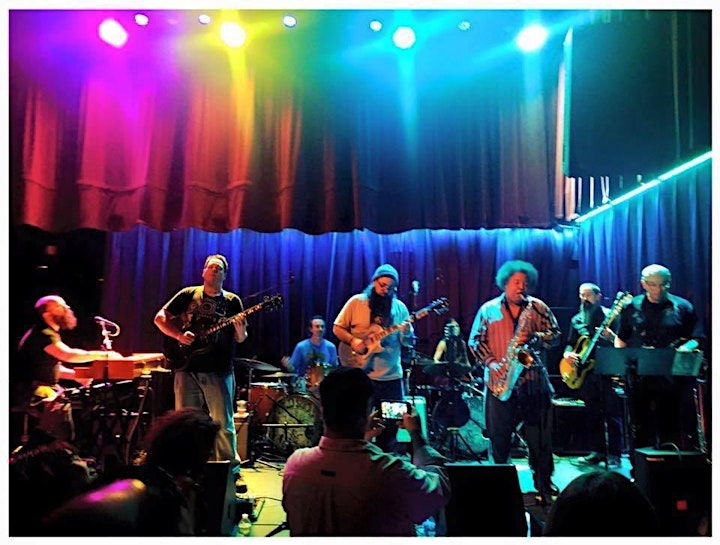 We are a mixture of some of hardest working musicians in the Philadelphia area specializing in a mashup concept, fusing the music of The Allman Brothers Band and The Grateful Dead. Each of us has multiple projects currently both original and not, but have formed a bond here with some of our favorite and most influential music, paying close attention to detail of all of the original music, while also adding our own improv to the mix making each show unique and exciting, and to create a very tangible symbiotic experience between the band and the listeners. There is nothing like coming back to pay homage to the music that inspired us all to play. We have played Brooklyn Bowl, Trocadero Theater, Ardmore Music Hall, Underground Arts, Abbey Bar at Appalachian Brewing Company, River Street Jazz Cafe, Stout's Brewery, The 8x10, Gypsy Sally's, The Acoustic, Mexicali Live, Havana New Hope, Tellus360, World Cafe Live Philadelphia and at The Queen in Wilmington, De, Be On Key Psychedelic Ripple (Denver, CO), Owsley's Golden Road (Boulder, Co), Quixote's True Blue (Denver, Co), In and Out of the Garden We Go Festival, WhoHill Festival, Bright Box Theater, The Abraham Lincoln Hotel, and have shared bills with, Pink Talking Fish, Butch Trucks Freight Train Band, The Ron Holloway Band, Holly Bowling, The Cris Jacobs Band, John Kadlecik Band, Dead Phish Orchestra, The Bruce Katz Band, Revelator Hill, Alan Paul's Big In China with Ron Holloway as special guest, Splintered Sunlight, Good Lovin Jam Band, Andy Mowatt's Steely Jam and more.
Food & Drink
Enjoy the show with top-level, throwback americana pub fare created by the award-winning chefs over at Ripplewood Whiskey & Craft.
Happy Hour: 4 - 6pm Tuesday through Sunday
Dinner Service: 5 - 10pm Tuesday through Sunday
Kids menu is always available!
Reserve a table here!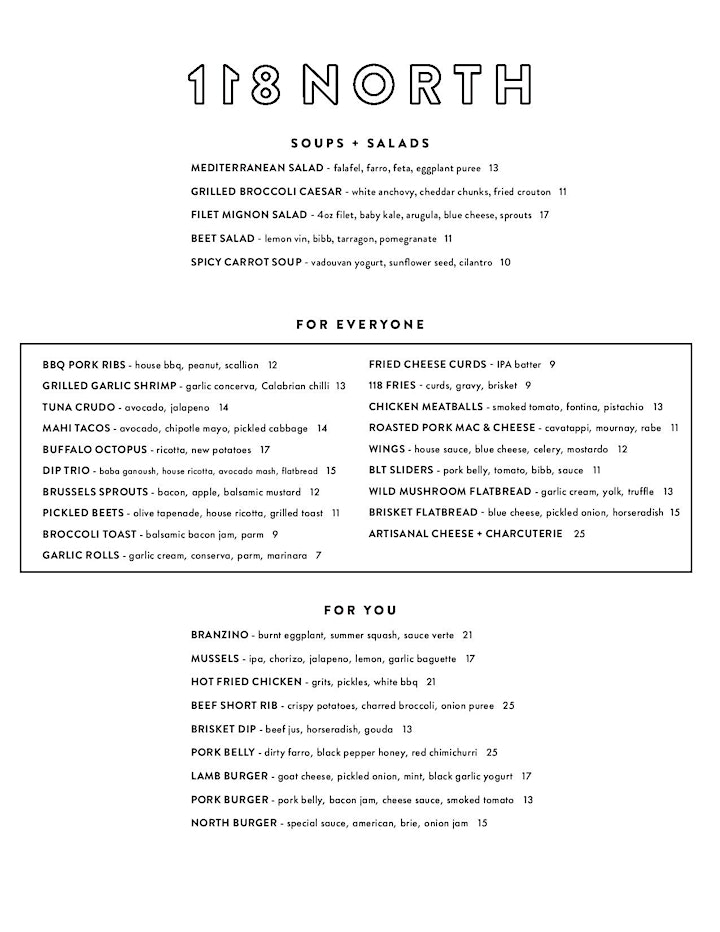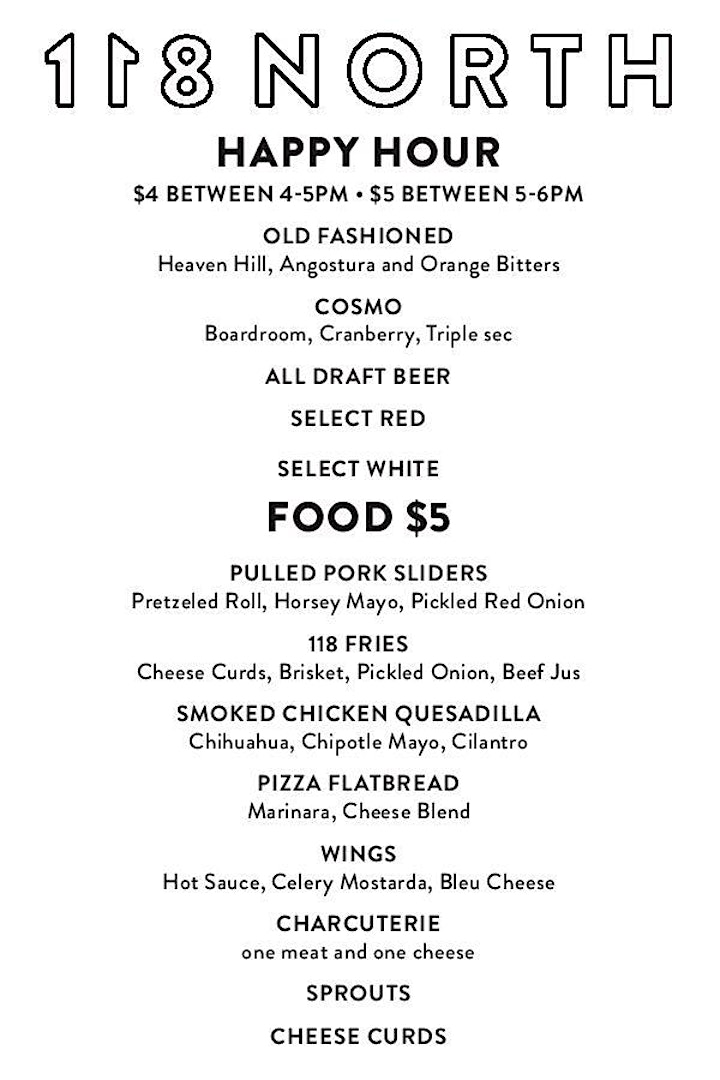 Venue Information:
118 North
118 N. Wayne Avenue
Wayne, PA, 19087