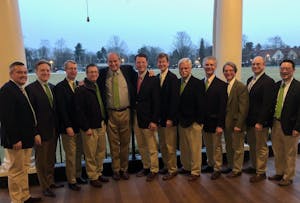 *RESCHEDULED TO DATE TBD* The Tonics - Free A Capella Show
Philadelphia men's a capella group.
The Tonics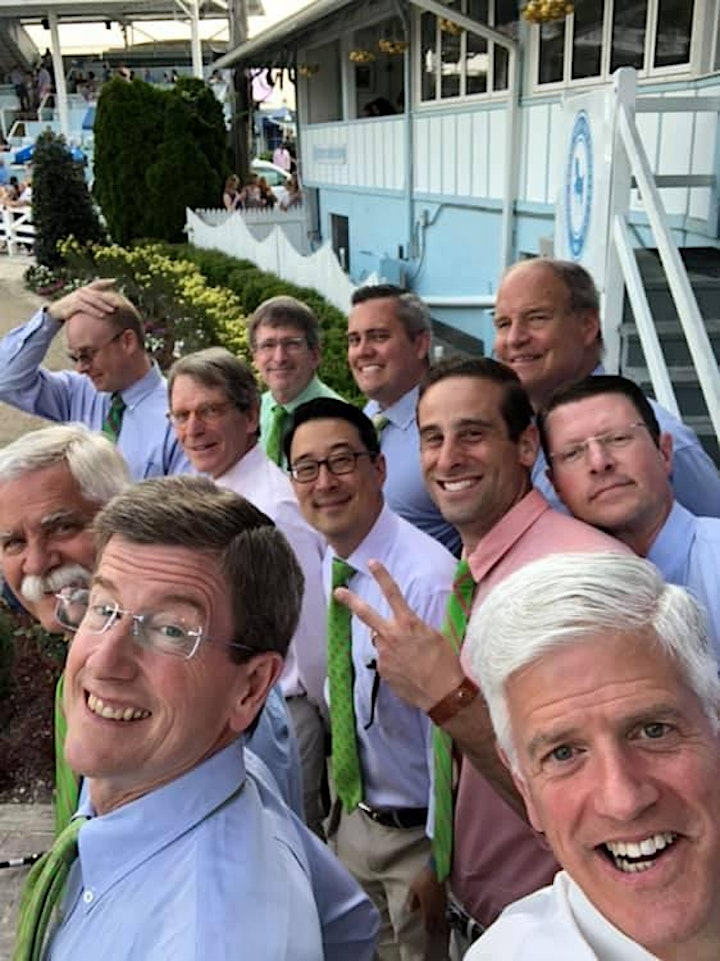 The Tonics are a men's a cappella group founded in 1990 by George Gephart and Jim Buck. The singers reside in the Greater Philadelphia area and enjoy amusing audiences at social, charity and business events all around the Mid-Atlantic region.
The Tonics perform at private parties, private clubs, restaurants, schools, and retirement communities. They have sung many times at World Café Live, 333 Belrose Restaurant, and at Milkboy Coffee. Over the years, The Tonics have performed the U.S. and Canadian national anthems at Philadelphia Phillies games (both at Veterans Stadium and Citizens Bank Park), and have hosted and participated in several a cappella jamborees.
In 1998, The Tonics released their first compact disc, "the tonics uncapped." Their second CD, "The Tonics Enigma," released in 2001, and their third, "The Tonics A La Carte," released in 2008, are always available for purchase following their performances. If you're on Facebook™, be sure to friend The Tonics for news on their whereabouts and plans for upcoming gigs.
The Tonics all have day jobs… and are occasionally reminded not to quit them! Their ranks include four medical doctors, two lawyers, two Ph.D.'s (one M.D. is both!), a lobbyist, a teacher, a venture capitalist, a business owner, an investment advisor, a professional singer / songwriter / actor, and the president of a natural history museum. With all of this work activity, rehearsing once a week and performing on average once a month is about all these guys can handle!
With great music, lumbering choreography, and jokes of questionable taste, The Tonics are sure to entertain.
Food & Drink
Enjoy the show with top-level, throwback americana pub fare created by the award-winning chefs over at Ripplewood Whiskey & Craft.
Happy Hour: 4 - 6pm Tuesday through Sunday
Dinner Service: 5 - 10pm Tuesday through Sunday
Kids menu is always available!
Reserve a table here!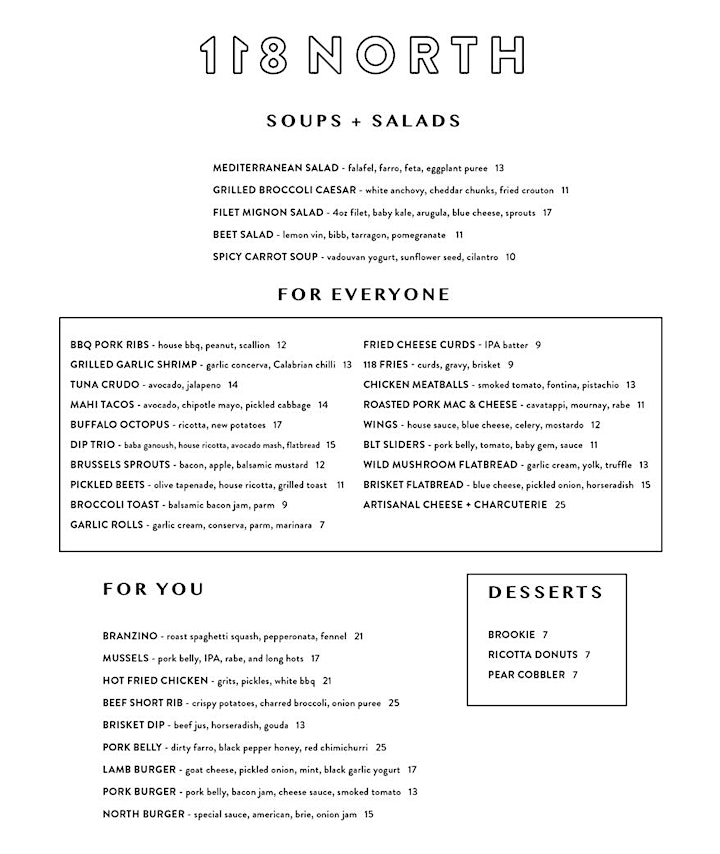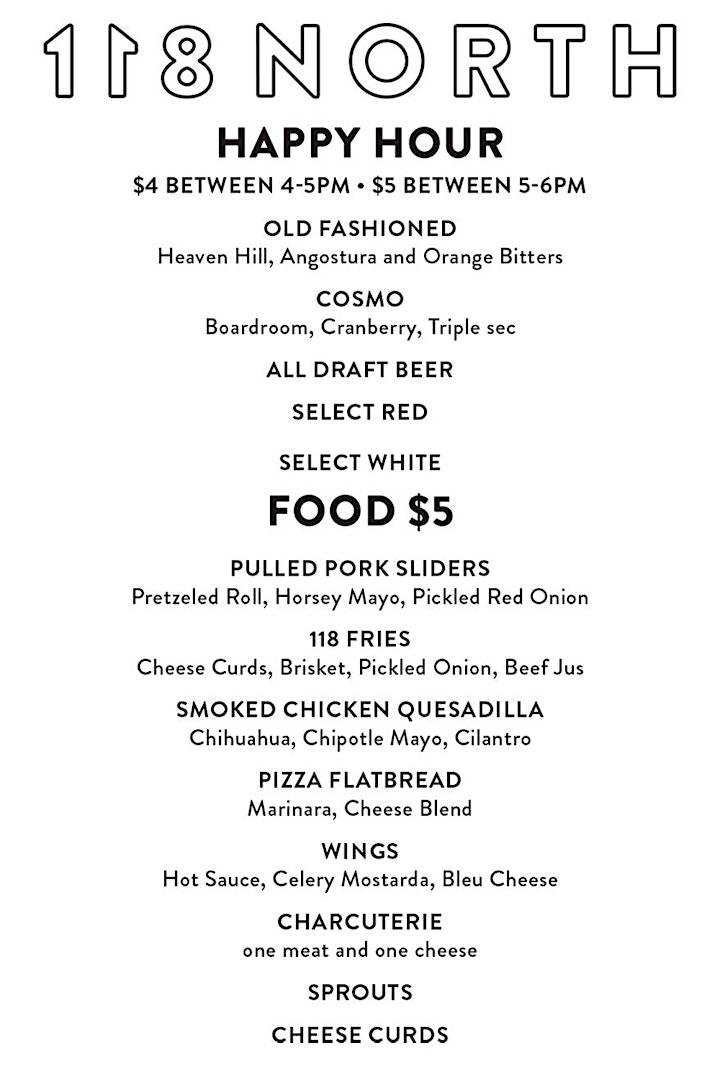 Venue Information:
118 North
118 N. Wayne Avenue
Wayne, PA, 19087