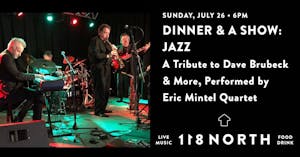 Dinner & A Show: Jazz (Rescheduled from 5/17)
Tribute to Dave Brubeck & More Performed by Eric Mintel Quartet
Dinner & a show tribute to Dave Burbeck and more, performed by Eric Mintel Quartet.
Eric Mintel Quartet
Pianist and composer Eric Mintel was born on October 8, 1967. As early as age three he could be found sitting at the piano creating his own melodies. Music, especially classical and jazz, was always part of the Mintel household. In 1982 when his piano teacher was trying to teach Eric the basics, Eric was already playing compositions like Blue Rondo a la Turk, Take Five and other demanding pieces. Eric graduated from Pennridge High School in Perkasie, PA in 1985
In 1993 he formed the Eric Mintel Quartet. Additionally a composer of orchestral and choral music, Eric performs his composition "Millennium Suite" (for orchestra and jazz quartet) with various symphonies throughout the country incorporating jazz and classical music. The quartet's choral concerts feature the rarely heard sacred choral music of Duke Ellington performed with various choirs throughout the country combining jazz and choral music.
Eric has performed at the White House for President Clinton in 1998, Eric has been interviewed and featured in Down Beat Jazz Magazine, in June 2005 Eric was the featured guest on Marian McPartland's Piano Jazz on NPR and recently the quartet opened for Dave Brubeck at the Kimmel Center in Philadelphia, PA. In November 2005, Eric released a 3 CD Boxed set of his jazz on the QVC Television network. In June 2006, the Eric Mintel Quartet was invited to XM Satellite Radio's World Headquarters' in Washington, DC to perform in XM's Live Performance Theater. The quartet's one hour show aired to the XM Nation on August 12, 2006 on Real Jazz XM 70. Eric and the quartet have also been interviewed on WGBH in Boston with legendary jazz DJ Eric Jackson.
In August 2010, the Eric Mintel Quartet performed by invitation at the United Nations in New York City for UNESCO head of operations Eric Falt. On December 14 2011, the Eric Mintel Quartet returned once again to the White House, this time performing for the Obama's for a holiday dinner reception. A note from President Obama stated that the quartet's music set the mood for the entire evening.
In July 2012, Eric released his 10th CD, this time of all original music titled "Just Around The Corner". The quartet is currently touring and promoting the new CD.
With over ten concerts at the Kennedy Center and Eric's willingness to bring jazz to different regions this exciting performer continues to connect and communicate with audiences of all ages throughout the country and the world.
Food & Drink
Enjoy the show with top-level, throwback americana pub fare created by the award-winning chefs over at Ripplewood Whiskey & Craft.
Happy Hour: 4 - 6pm Tuesday through Sunday
Dinner Service: 5 - 10pm Tuesday through Sunday
Kids menu is always available!
Reserve a table here!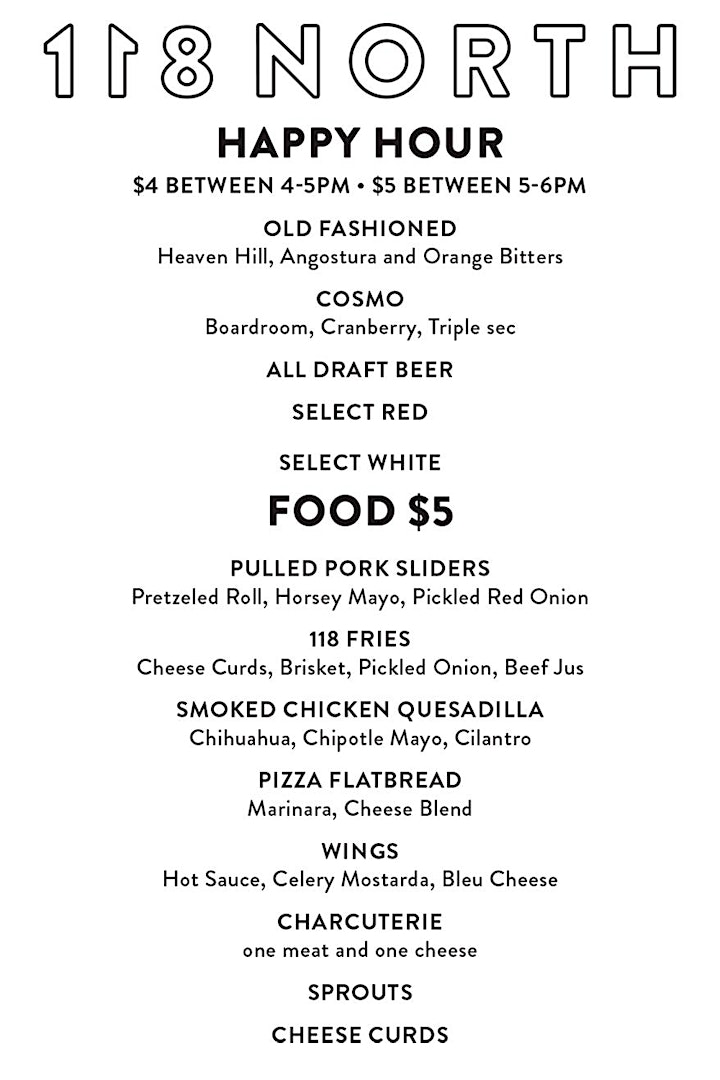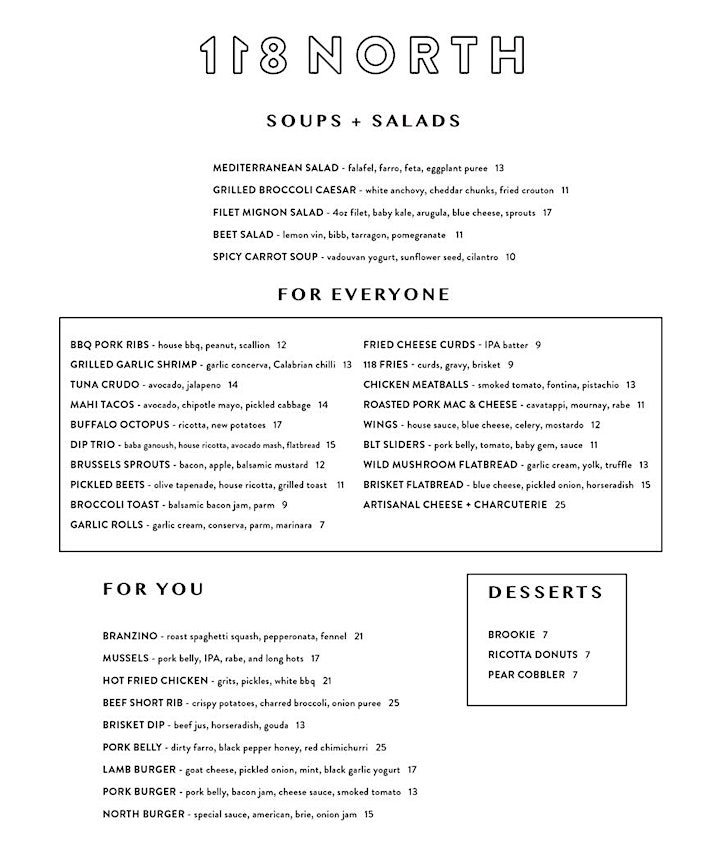 Venue Information:
118 North
118 N. Wayne Avenue
Wayne, PA, 19087